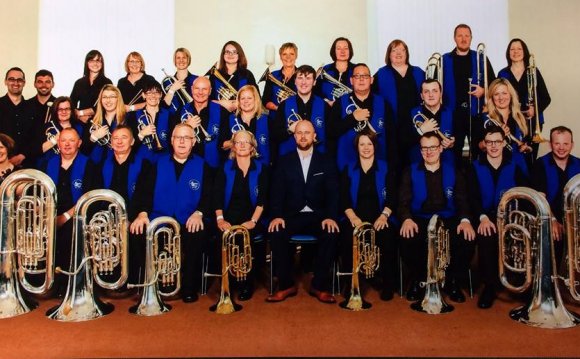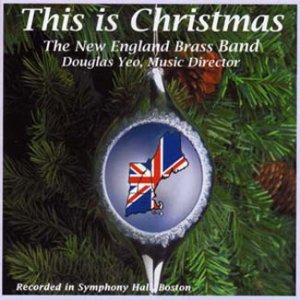 with highlighted solos by Terry Everson (cornet),
Douglas Yeo (bass trombone) and Kevin Maloney (flugelhorn)
Taped in Symphony Hall, Boston.
January 22 and June 5, 2005
Created by The Latest The United Kingdomt Brass Band, Inc., NEBBCD 104
This brand new compact disk recording could be the 4th by The brand new England Brass Band, brand new The united kingdomt's premiere brass band "In The British Tradition." Recorded in Boston's acoustically recommended Symphony Hall (the house for the Boston Symphony Orchestra), it features a new mix of familiar and brand new xmas music from around society performed by Music Director Douglas Yeo including:
The Spirit of Xmas (Peter Graham)

Xmas Bells Are Ringing - The Carols of Alfred Burt (Alfred Burt, arr. Stephen Bulla)

What Sweeter Music (John Rutter, arr. Douglas Yeo)

Huron Carol (French-Canadian folk carol, arr. Kevin Norbury)
Terry Everson, cornet solo
March: Christmas Rejoicing (William Gordon)
Away in a Manger (William Kirkpatrick, arr. Peter Graham)
Kevin Maloney, flugelhorn solamente
Gaudete! (Kevin Norbury)

Three Kings Swing (French people carol, arr. William Himes)
Terry Everson, jazz cornet solo

Russian Christmas Songs (Alfred Reed, arr. John W. de Salme)

As soon as, in Royal David's City (Henry John Gauntlett, arr. Terry R. Everson)
Douglas Yeo, bass trombone solamente
Mid-winter (Gustav Holst, arr. Stephen Bulla)

Feliz Navidad (José Feliciano, arr. Dorothy Gates)

The Kingdom Triumphant (Eric Ball)

This new England Brass Band within 2nd "this can be xmas" tracking session in Symphony Hall, Boston. Summer 5, 2005.
Stephen Bulla, Musical Director
Unless otherwise mentioned, all text and illustrations with this web site [yeodoug.com] are
©1996-2013 by Douglas Yeo. All liberties set aside.
Source: www.yeodoug.com
INTERESTING VIDEO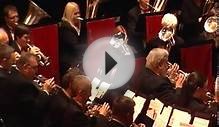 CHRISTMAS BRASS MUSIC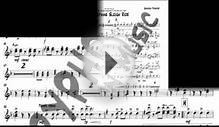 Christmas Music for Brass Band - Christmas Sleigh Ride
Share this Post