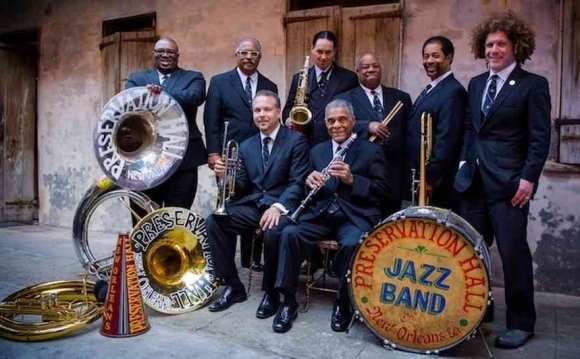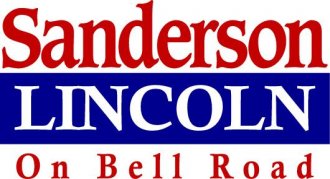 Sunday, June 7 | 7:00 p.m.
SOLD OUT
Sunday, June 7 | 9:00 p.m.
Tickets: $37.50–$42.50
Circle of Friends donors who give $500+ annually are eligible for 10% off concert tickets. Call 480.478.6000 for more information.
Summer 2015 Concert Series
sponsored in part by:
Although New Orleans' traditional jazz scene had many top players in the 1950s, there was no one center for the city's veteran greats to play. In 1961, local art dealer Larry Borenstein opened a building in the French Quarter called Preservation Hall. The young tuba player Allan Jaffe ran the hall and organized tours for the musicians who often performed there, naming the band after the venue. In the Hall's early days, the key musicians included, at various times, trumpeters Kid Thomas Valentine, Punch Miller, or De De Pierce; trombonists Louis Nelson or Jim Robinson; clarinetists George Lewis, Albert Burbank, or Willie Humphrey; and pianists Joseph Robichaux, Billie Pierce, or Sweet Emma Barrett. By the early '70s, trumpeter Percy Humphrey, his brother Willie on clarinet, and trombonist Jim Robinson (who, after his death in 1976, was succeeded by Frank Demond) usually comprised the front line.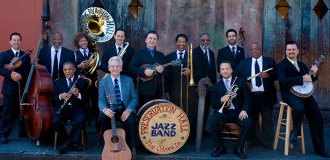 The deaths of the Humphreys and Percy's occasional fill-in Kid Sheik Colar in the mid-'90s signalled more lineup changes. Four decades after the group's genesis, the Preservation Hall Jazz Band continues to honor the musical traditions of New Orleans, despite these switches in personnel.
The Preservation Hall Jazz Band's worldwide tours have resulted in a good deal of goodwill, and the band remained on the road throughout much of 2005 and early 2006, due to the temporary closure of Preservation Hall in the wake of Hurricane Katrina. Although the hurricane devastated the city, it left some of the band's archival recordings unscathed, resulting in the release of Made in New Orleans: The Hurricane Sessions in 2007. In 2010, they delivered the charity album, Preservation: An Album to Benefit Preservation Hall & the Preservation Hall Music Outreach Program, which featured guest appearances by an eclectic mix of artists including Del McCoury, Steve Earle, Angelique Kidjo, Terence Blanchard, and many others. A year later, they collaborated once again with McCoury on the jazz meets bluegrass album American Legacies. In 2013, Preservation Hall released That's It!, the band's first album of all-original material in its entire fifty-year career.
Back to Concerts
rtve
researchgate
astro.wisc.edu
engawa.kakaku.com
search.auone.jp
id.telstra.com.au
sitereport.netcraft.com
wikimapia.org
nutritiondata.self.com
kaskus.co.id
digitalcollections.clemson.edu
superherohype.com
tools.folha.com.br
talgov.com
minecraft.curseforge.com
curseforge.com
foro.infojardin.com
camfrog.com
popcouncil.org
drinksmixer.com
Source: mimmusictheater.themim.org
INTERESTING VIDEO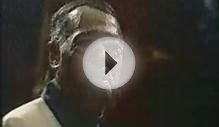 Preservation Hall Jazz Band Darktown Strutters Ball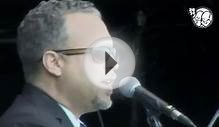 Preservation Hall Jazz Band - Live at Bažant Pohoda 2014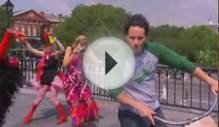 Preservation Hall Jazz Band 50th Anniversary Collection ...
Share this Post